Welcome to Bocaue Water District!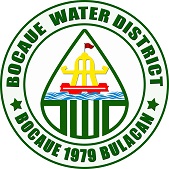 Bocaue Water District (BWD) was organized in 1979, and its Certificate of Conformance No. 086 was issued on September 16, 1979. The District receives financial aid, management advisory services and technical assistance from Local Water Utilities Administration (LWUA). The Board of Directors (BOD) is its policy-making body and the local government officials appoint them.
As of December 31, 2016, BWD covers eighteen (18) out of the nineteen (19) barangays of the Municipality of Bocaue with twenty one (21) deep-well sources and total active connections of 11,062. Estimated population served is 61,320.